The Challenge
Starwood Pharmacy RX, was a brand new business offering Pharmaceutical Services to the local community. They contacted PixarMedia to help them create their Marketing strategy, brand as well as their website.
One of their challenges was the big-name pharmacies that offer more locations as well as established brand name and trust.
Our goal was to create the marketing direction and strategy that focused on customer satisfaction and convenience. We created their branding as a competitive small business focused on making patients get their prescribed medication faster and more convenience.
When we first met Starwood Pharmacy RX, they did not have anything related to marketing.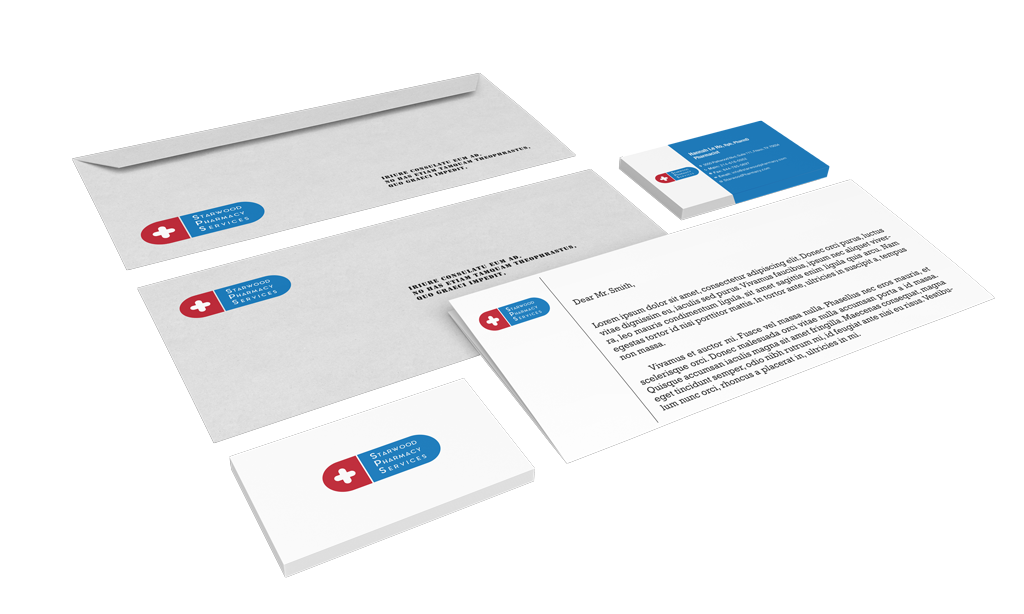 The Result:
An established brand within the community.
A perfectly working website that patients can request their prescribed medication.
A google my business listing that gets about 7,500 local queries per month
What We Did:
Branding: Logo, Presentation, Business Cards, Graphic design
Website
Google My Business Listing and Maps
Vascular Health Institute
The Challenge
Launching a new local medical office is always pretty hard and challenging. This Surgical center focused on saving patients' lives by providing some very specific surgeries that are not usually done in most others surgical centers.
Our goal of this project was to create a brand that connected with 2 markets; Patients and service providers (Doctors). We needed more than a logo, we needed an identity system that authentically connects with people.
The Result:
We crafted a highly marketable brand that works seamlessly between their Website, Social media and traditional printed media. We also developed 2 separate marketing strategies that each targeted patients and another for providers.
What We Did:
Branding, Logo design, Graphic design, Maps, flyers, Marketing materials, brochures, Social Media, Internal documents, store front window design.
DISCOVERY - ANALYSIS - STRATEGY - IMPLEMENTATION - FOLLOW UP.
We work step by step with you to create a simple but effective marketing strategy. We believe in the values of sustainable, honest, and trustworthy online marketing and traditional marketing practices.
Have a question? Call 978-327-8690​