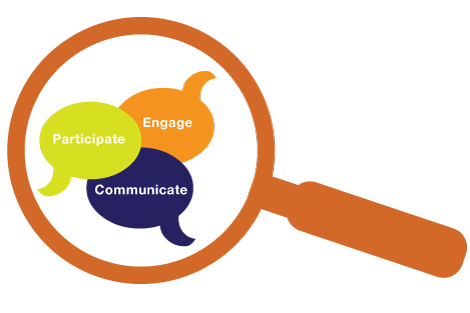 Marketing to Patients: A Guide to Building Trust and Gaining Patients
The explosion of the internet has opened up many new channels for gaining new patients for your practice, but too many doctors are using old, ineffective strategies.
How can you make sure you're one step ahead of your competition? There are two types of marketing to consider: that which takes place in your office and that which takes place outside of it, usually on the internet.
Part One: In Your Office
Marketing should start from inside your office so that you retain loyal patients and inspire them to give genuinely positive reviews to friends and family. This type of advertising is invaluable and will pay off more than any marketing campaign will. The key to these strategies is improving the patient's experience and showing them that they matter to you.
Appointment Cards
If you haven't already, revamp your appointment card to be eye-catching as well as convenient.
Your appointment cards should have your business information (name, address, and phone number) on one side and space for writing appointment information on the other. You should be using these to promote your Social Media Channels and your website as well.
Don't neglect design—having an appointment card that draws notice and represent your brand can make the difference between saving it for reference and throwing it in the trash.
Good Signage
Your prospective patients are the ones closest to you in location, and with internet marketing efforts it's easy to forget that. Market to the people that pass your office every day, and make sure that they know who you are and what you do.
Quality Front Desk Help
Many patients complain that their doctor's front desk help is rude. If you suspect this may be the case, fix it immediately by communicating clearly and firmly with your employees!
Make sure that patients are greeted warmly upon their arrival and when they call on the phone. Also, instruct your front desk team to avoid giving medical advice over the phone—this can drive away business, not to mention causing possible legal problems. Encourage them to book an appointment so the patient can speak with a medical professional.
If you think your existing front desk help might be a lost cause, it's time to bite the bullet and find someone new. They are the first line that patients come across when dealing with your business, and none of your marketing efforts will matter if patients walk away upset from their first encounter.
Upgrade the Waiting Room Experience
One of the most agonizing parts of seeing the doctor, regardless of your health problem, is waiting in the waiting room. Make sure that your waiting room has WiFi and outlets for charging devices, current magazines, and an experience that's more homey than clinical.
Also, research has shown that it greatly improves the patient's mood if they are notified of a possible wait time than if they are just abandoned and ignored. Encourage your staff to let patients know if there's going to be a delay!
Part Two: Outside Your Office
Here's where you get into the slicker, internet-based type of marketing.
Your Website
Your practice must have a website to serve as your homepage on the internet. In this modern era, people expect to be able to effortlessly Google and find addresses, phone numbers, and other important information. Make sure that it's optimized for search engines or your patients will never find it!
Here's a tip: the best way to relate to your potential patients is to tell a story. Instead of showing them facts about your practice, appeal to their emotions—convey sincerity, responsibility, and friendliness.
Email Marketing
Email marketing is, statistically, one of the most effective forms of marketing. It's much harder to ignore an email addressed directly to you than it is to scroll past a post on your feed. Starting an email newsletter may be just what your practice needs!
Remember that newsletters need to have an interesting subject line and content that appeals to the reader. Don't make the information about you—make it about your reader.
To avoid being marked as spam, give your readers obvious ways to unsubscribe from your emails. It may seem counterintuitive, but it's better than becoming an annoyance!
Facebook and Other Social Media
Facebook is so popular that it's indispensable to businesses of all kinds.
First, create a Facebook Business Page for your practice and make sure it has all the same practical information as your website, like your address and phone number.
Then, start a Facebook group and leverage it to build trust with your patients. Obviously, you can't diagnose over the internet, but you can advise patients to come into the office or answer basic questions.
Use your Facebook group to share engaging and useful content about health or related local news. It doesn't matter if it was originally created by you, as long as it catches the attention of someone scrolling through their feed.
Another great marketing idea is to create short videos (less than two minutes!) that will get people to feel familiar with your office and its staff. Make sure these videos are quality or you will make your practice look unprofessional!
Don't be shy when asking for feedback! Start a comment thread and encourage honesty. Most people will have positives to say, and those who don't will have important lessons to teach you to improve your practice.
If you get negative remarks in your Facebook group or on other social media, handle it gracefully. Express concern about the problem and care for the person experiencing it, and then take immediate steps to rectify it.
Hiring Professionals
Here is something you may not know, if you do not have a verified Facebook page, ANYBODY can create one and start posting reviews about your clinic. It is very important for you to verify your business page so you can take control of any mentions, reviews, posting etc. of your business Facebook page.
To follow the advice above, you may need the help of outside professionals. You're going to need a graphic designer to do your business and appointment cards, a tech expert to create and maintain your website, and a social media manager to control your Facebook and any other accounts you may have.
Don't be tempted to add this to the list of duties of your existing employees—they should be focused on providing the best patient care possible!
Have a question? Call 978-327-8690​